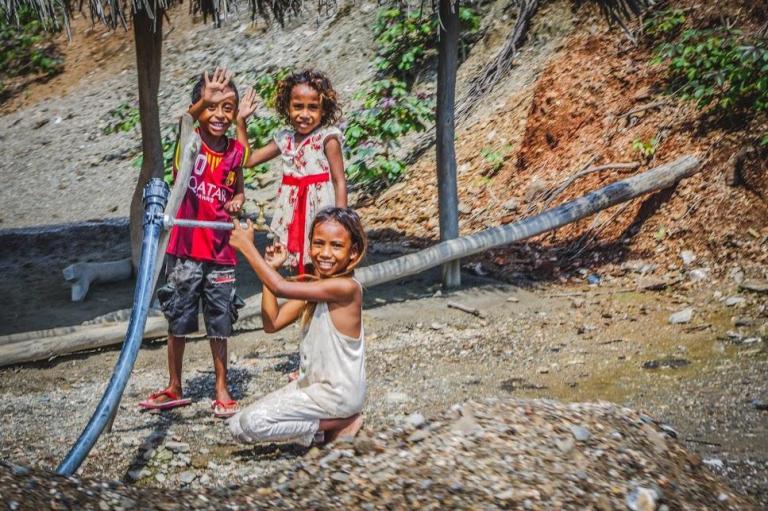 If you are looking for a lost Paradise in this world and you don't know what to do on your next vacation, we will give you 5 reasons why you should come to visit Timor-Leste.
1. Asia's newest country to discover
Timor-Leste is the youngest country in Asia. It was part of the Portuguese empire for 500 years and feltl under Indonesian control for another 24. Despite that, Timorese maintain their ways of seeing the world, their ancestors'traditions and, what's the most preciously, their smiles.
With many unexplored natural treasure and magnificent views, this country is a "must visit" to every nature lover and off-track adventurer.
2. Desert beaches
Due to the lack of tourists, Timor-Leste's beaches are full of space for you to put your towel and every time you reach them you think you are the first in the world to step on that perfect sand. If you don't mind the slow roads, get out of Díili and drive along the coast looking for your own corner in the country. Rest assured, you'll find plenty to choose from!
3. One of the best coffees in the world
With 46% percent of Timor-Leste relying on coffee for their income, the country has achieved a prime quality product. With its unique brighter flavor atypical for Asian produced coffee, this organic coffee exhibits a low-toned yet vibrant acidity.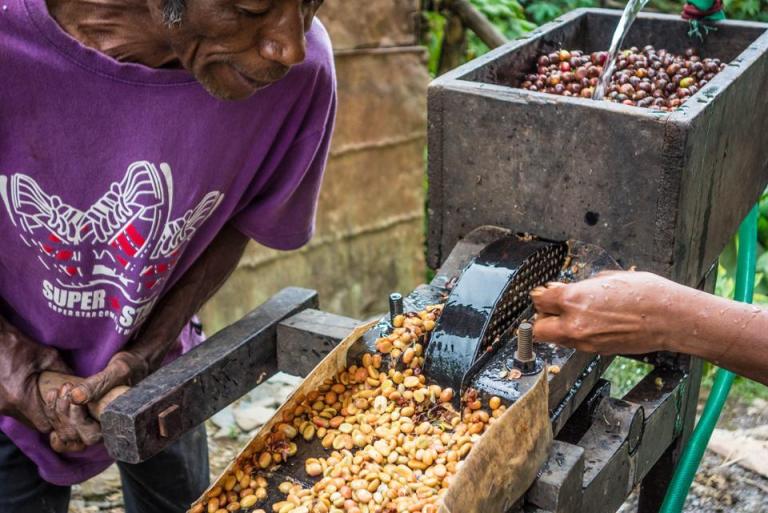 4. Snorkeling around untouched reefs
Do you remember Finding Nemo? Yes, on the coast of Timor-Leste and in the calm waters of Atauro Island it's possible to find Nemo and his entire family! With a huge variety of coral reefs and away from the crowds of tourists running after each other to enjoy it, you'll find yourself with a Timorese, going just a couple of minutes in a traditional boat and enjoying first class snorkeling and diving.
5. Traditional local markets
Wander through the misty markets in mountain villages that sell all kind of colorful "produtos nascidos da terra" (literally translated as goods born from the land) or find your holiday souvenir at the famous Tais Market.
The traditional markets are a mandatory visit when in Timor if you want to feel the proximity and engage with the locals. You will find yourself inside the stalls bargaining for your Tais while at the same time there might be a few Timorese traders outside trying to find the antenna signal on a TV placed in the middle of the street or happy children playing. From quilts to shoes or bags and small purses to earrings, rings or bracelets, the variety is immense and beautiful and the difficulty will be to choose.
The food markets are also a must do visit. In Dili, you find several next to the sea in Lecidere or a bit more out of the center in Taibesi.  There, you will really find the local producers with all kinds of fresh fruit and vegetables, more than you can imagine.
From potatoes, beetroots, beans, and peas to fresh tofu and red rice or strange fruits like Jambo. The Avocado, Anona, Papaya, and Mangos are delicious and fresh. Don't miss the fresh coconut water available everywhere!
All this is just waiting for you!
Related posts