Markets in Dili
Shopping in Timor Leste? There are several supermarkets in Dili if you want to get supplies. But if you are in for a treat there are two main gems that we advise you to visit: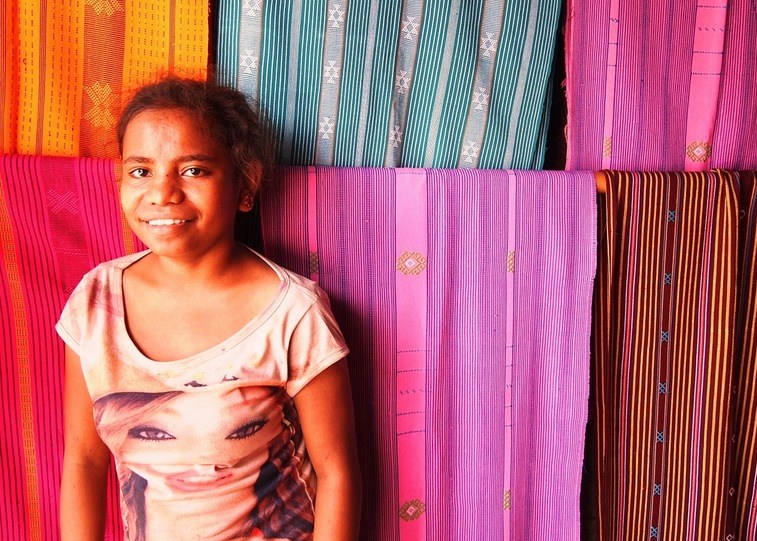 Tais Market
What is Tais Cloth?
Tais cloth is a form of traditional weaving created by the women of East Timor. An essential part of the nation's cultural heritage, Tais weavings are used for ceremonial adornment, a sign of respect and appreciation towards guests, friends, relatives, home decor, and personal apparel.
---
---
Tais are made through a range of processes including starting with spinning cotton balls into thread, then using plants to make natural dyes to color the thread, soaking the thread in the dyes that have already been produced natural, local materials.
Following that the thread is oiled to fix the dyes and finally the Tais is woven from the looms which can be quite large depending on the size and complexity of the design.
Traditional Tais are made in all of the districts of Timor-Leste. In each district, there is local knowledge that is unique through processes of weaving and coloring the thread.
There are many differences in the methods and recipes (plants) used for preparing the dyes for the thread.
In communities that weave Tais, the majority use processes that were passed down from their ancestors that they still use today albeit sometimes combining artificial dyes and synthetic thread from the modern time.
The biggest differences between districts can be seen in the motifs, patterns and color combinations.
Market
The Tais Market is a uniquely Timorese Mercado with high-quality hand-made Tais, traditional jewelry, bags, and handicraft. Is easy to walk around and talk with the stall holders about marine life or the best souvenir to bring home with you.
Nobody is pushy here to sell you goods which is a plus and you can experience first hand the Timorense friendliness. The prices are much cheaper than you can get to up-street market such as the newly built Timor Plaza (like any shopping mall anywhere in the world).
For other travelers reviews check the Trip Advisor entry for the Tais market.
Comoro Market
Comoro Market is another Shopping place in Timor Leste.
On the main road to the airport, you can find the Comoro market (one of the two major markets in Dili).
It's not easy to find so if you are unsure you are going into the right direction just ask around since it's widely known in the area.
The stalls are absolutely amazing, it might seem a little grim on the outside and for sure it gets muddy in the wet season but this is definitely a local gem for everyday supplies.
---
---
Latest Posts