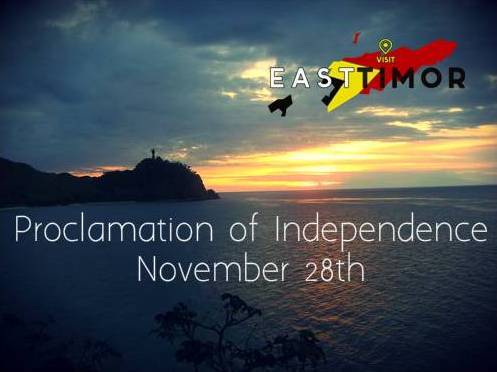 On 28th November 1975, Timor-Leste has declared an independent state, after 400 years of colonization. Since that day is named the Democratic Republic of Timor-Leste.
This is a remarkable date for timorese people, that brings in memory their former and first president, Nicolau Lobato, that was also the first leader of the Armed Resistance.
All the 13 districts are celebrating. Former leaders of Resistance, and some timorese who helped them in their struggle and dedication on behalf of an independent and free country, will be awarded with medals.
Let's join this celebration and continue to help developing and improving our beloved Timor-Leste.
Related posts