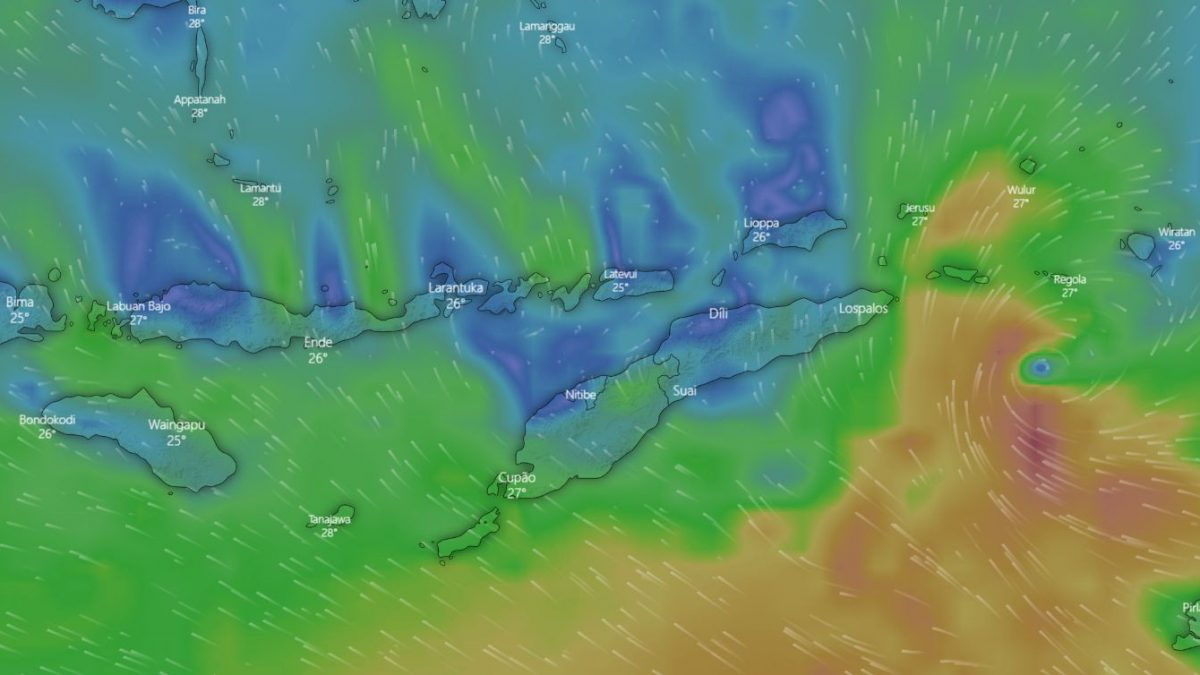 Tropical cyclone Lili, located in East Timor, is losing intensity but is expected to bring heavy rains and strong winds over the next 24 hours, especially in the southern part of the country, officials said.
Updated information provided to Lusa by East Timorese MeteoClima meteorologists (TLMC), in cooperation with the National Directorate of Meteorology and Geophysics (DNMG), reports that the cyclone has been moving southwest.
---
---
The weather models show, however, that the Lili will move toward land in the next six hours, continuing to gradually lose intensity until it dissipates along the southern coast of the country.
By then, however, the Lili will have gusts of average winds of 75 km/hour with bursts of up to 100 km/hour, with rainfall forecasts between 100 and 150 mm in the next 24 hours.
The cyclone, which began as a tropical storm, caused damage to several roads, notably in the eastern part of the country.
Images released by residents show damage in the Laga area, south of Baucau, the country's second city, where rainfall has led to an increase in the water level of a river, causing significant damage to a road, making the passage difficult.
The rain destroyed one of the accesses to Ira Bere bridge, which crosses the Irabiri river, on the border of the counties of Viqueque and Lautem, near the south coast of the country.

The main link from Lospalos to Dili, in the administrative post of Lautem, is conditioned by mud and rain making it difficult for cars, especially passenger coaches, to pass.
In a zone of the main road, near Lospalos, the heavy rain caused a flood that forced to cut the passage of vehicles. Residents in the Fui Luro zone (Lospalos), at the eastern tip of the country, reported very strong winds and heavy rains, with a flood threatening one of the local bridges.
Also the connection between Viqueque and Beaço, in the south, was affected and a truck was stuck in a stream, whose volume grew significantly due to the rains of the last 24 hours.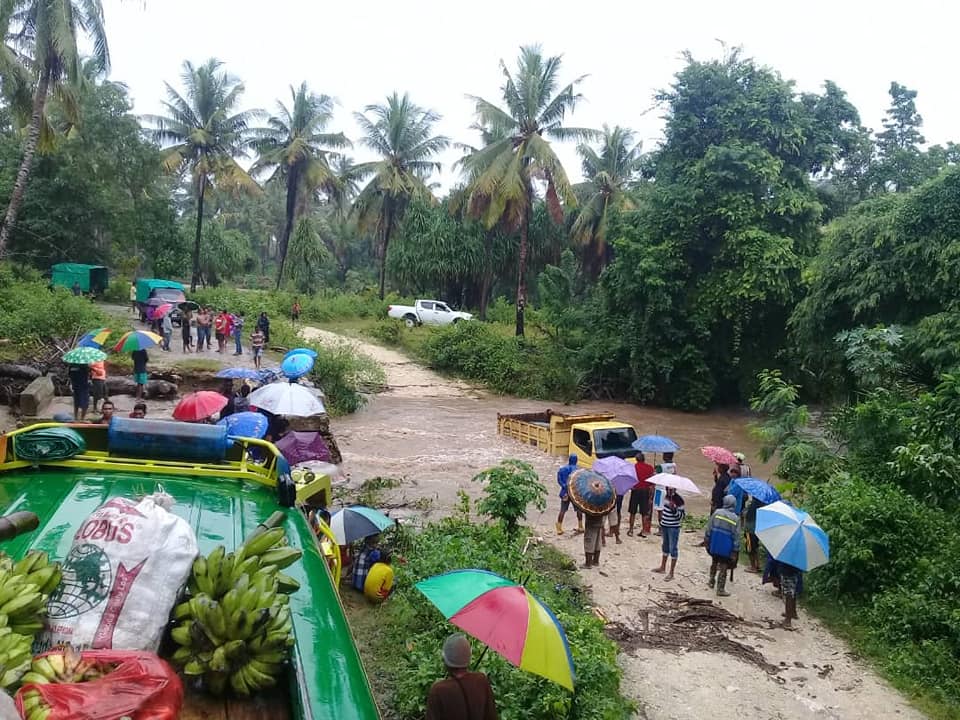 The Timor Leste MeteoClima (TLMC) is an organization founded by a group of East Timorese meteorologists graduated from Universidade Estadual Paulista (UNESP), in São Paulo.
Related posts