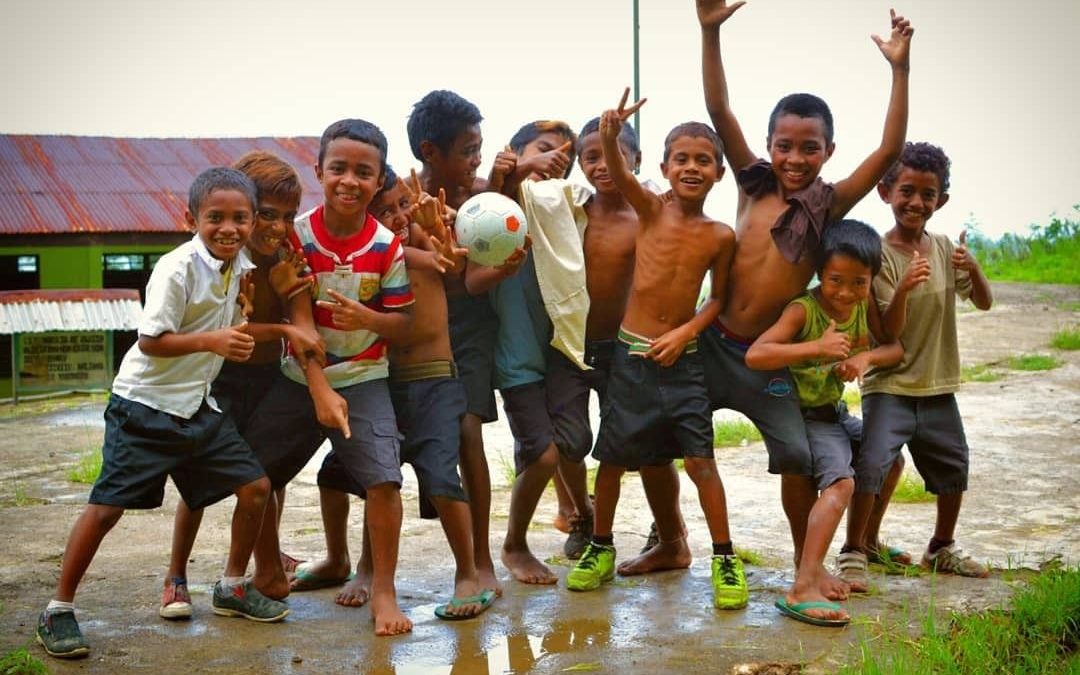 The population of Timor Leste data is mainly obtained from population and housing censuses conducted in 2015.
The East Timor population and housing censuses are conducted on a "de facto" basis as a reference point.
All the people present in the country on that reference point are in principle included in the census, with the exception of staff of the diplomatic missions in Timor-Leste as per standard census procedure.
---
---
Timor-Leste Population (2015 Census)
The last official data about the Population of Timor marks a total population of 1,183,643.
According to the general East Timor population census, carried out in 2015, this is the following, broken down by districts:
| | |
| --- | --- |
| District Name | Total Population (District) |
| Aileu | 48,837 |
| Ainaro | 63,136 |
| Baucau | 123,203 |
| Bobonaro | 97,762 |
| Covalima | 65,301 |
| Dili | 277,279 |
| Ermera | 125,702 |
| Lautém | 65,240 |
| Liquiçá | 71,927 |
| Manatuto | 46,619 |
| Manufahi | 53,691 |
| Oecusse | 68,913 |
| Viqueque | 76,033 |
And What is the Population of Timor Leste in 2019?
According to Worldometers and based on the latest United Nations estimates:
The current population of East Timor is 1,348,232 as of Sunday, May 12, 2019.
East Timor population is equivalent to 0.02% of the total world population.
República Democrática de Timor-Leste ranks number 156 in the list of countries by population.
The pop. density in Timor-Leste is 91 per Km2 (236 people per mi2).
The total land area is 14,870 Km2 (5,741 sq. miles)
32.9 % of the population is urban (444,627 people in 2019)
The median age in Timor-Leste is 17.5 years.
All the information about Population of Timor Leste 2015 Census was gathered by us from General Directorate of Statistics of Timor-Leste website.
The concepts and definitions used in the census to get information of East Timor population are in line with the following publications: "Handbook on Population and Housing Census: Concepts and Definition" and "Principles and Recommendations of 2010 World Round of Population and Housing Census", both published by the United Nations Statistics Division.
The concepts and definitions of the DHS are derived from the "global instruments" as developed by ORC Macro International. This is under the US AID funded DHS global programme.
Literacy Rate in Timor Leste
This includes a definition of literacy and Census Bureau percentages for the total population, males, and females. 2015 estimates.
Definition of literacy: age 15 and over can read and write. Total is the percentage of the population age 15 and above who can, with understanding, read and write a short, simple statement on their everyday life.
Total Population: 67.5%

Male: 71.5%
Memale: 63.4%
Source: CIA Fackbook
Note: other sites like knoema put the literacy of Timor Leste in 64,1%
This indicator is calculated by dividing the number of literates aged 15 years and over by the corresponding age group population and multiplying the result by 100.
---
---
Latest Posts
Related posts